"You gotta give them hope."
Lakeview Pantry was the largest food pantry in Chicago, providing food and social services to people in need on Chicago's north side for more than 50 years.
The challenge was Lakeview Panty had evolved beyond providing groceries. They offer mental health services, job training, and housing, in addition to their core service as a food pantry. In addition they served all of Chicago, not simply the Lakeview neighborhood. In short they had outgrown their mission in both scope and geography.
Brand Vision
Substance developed the name Nourishing Hope for the new brand. Hope is the organizational north star that drives every service, program, and client interaction. This concept of the symbol takes the visual of a fruit stem and abstracts it so it becomes a directional element or compass that points toward a brighter future for those we serve. It also captures the visual of a plate, a perfect metaphor for an organization that serves up hope.
The tagline "Food for today. Hope for tomorrow." is a critical part of the brand language. It addresses the daily mission of providing food for those in need, while also addressing the systemic challenges that cause food insecurity.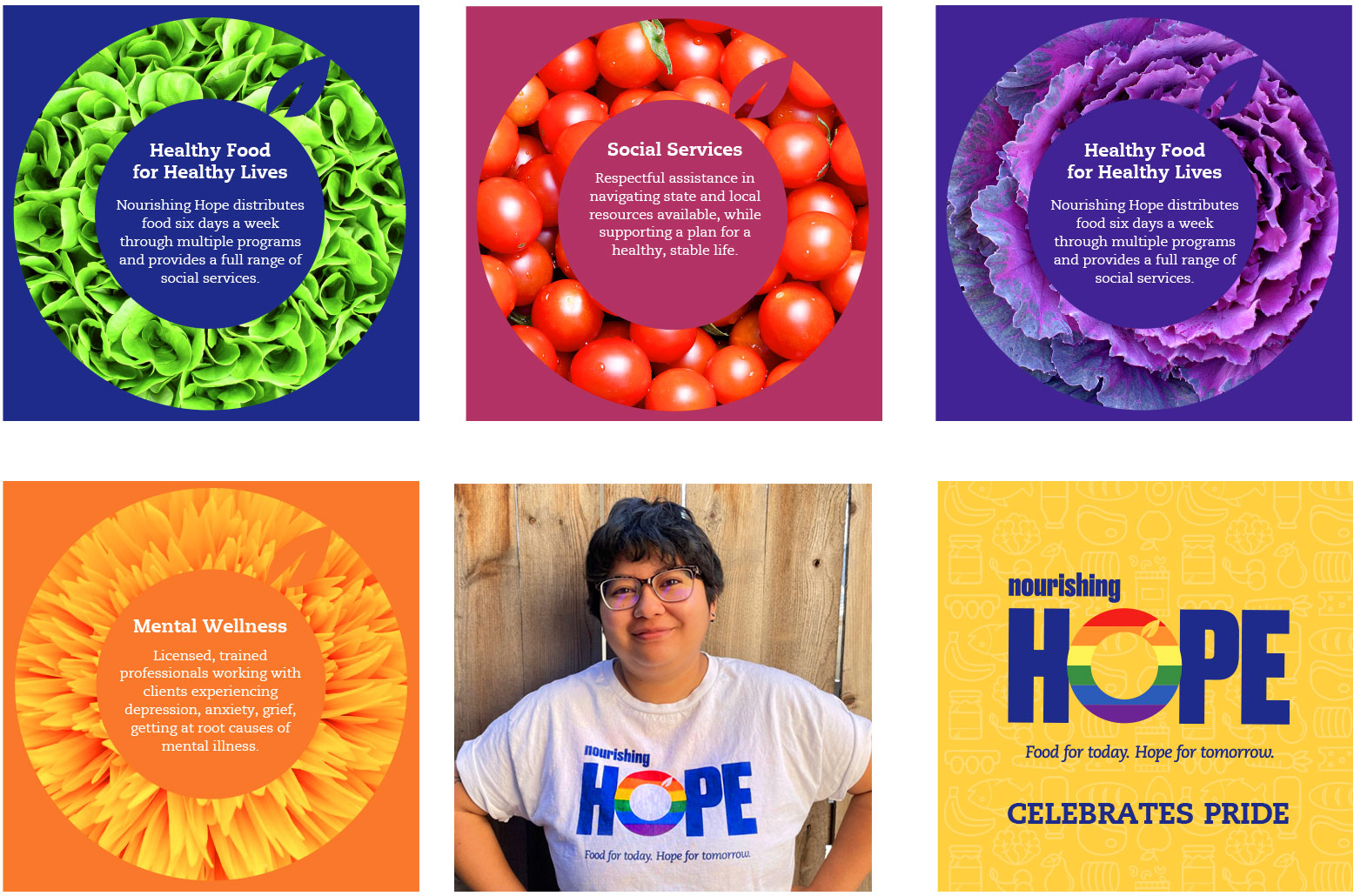 The Substance team calmly, creatively and professionally guided us through our rebrand process, which wasn't easy for us after 52 years as Lakeview Pantry. The change was necessary, though, because we've grown to become more than a pantry and we serve the entire city of Chicago. We love our new name Nourishing Hope and our new brand's vibrant visual identity. It reflects what we've always done and what we aspire to do on a larger scale throughout the city.