Candor Health Education
Since 1974 the Crown Center for Health Education has been the resource for schools to provide sex and health education for young people. They provide science-based information in a safe, engaging environment so students are prepared to make informed decisions that positively impact their health. The challenge was their name was not an accurate reflection of who they were. The Crown family was no longer a funder and in 2017 the center shifted to all in school programming. There was no longer a "center" nor a Crown as part of the organization.
Brand Vision
Substance came up with the name Candor Health Education after an exhaustive market research study. The name speaks directly to the transparency with which they address difficult topics such as sex and drug education. Candor is a safe space where any question may be asked without judgment. The logo plays off the C in the name and depicts a young figure with two diverging paths, suggesting the choices available to young persons in their audience.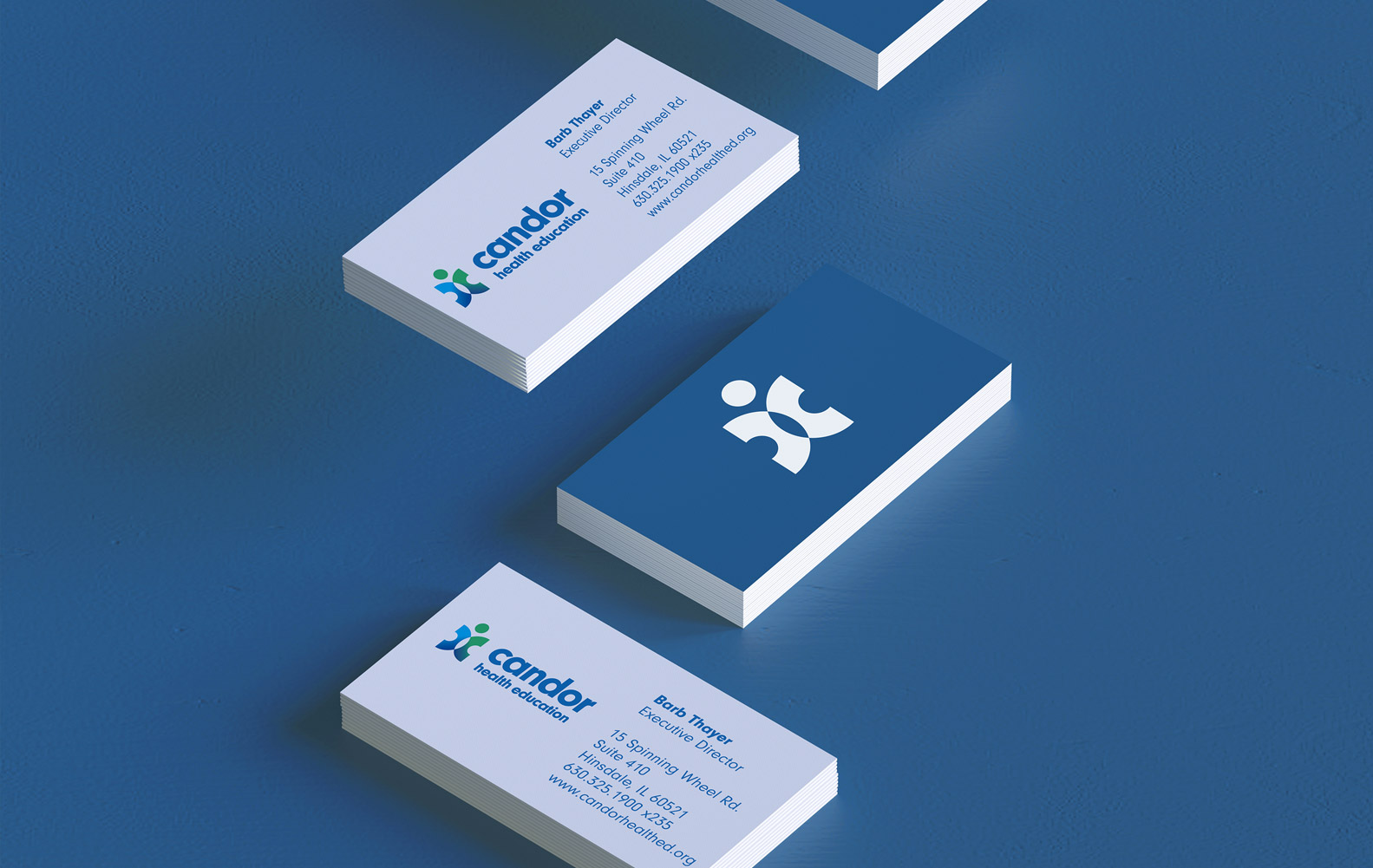 Substance was an ideal strategic partner in our rebranding process. Since this was a new experience for our long-standing organization, it was very helpful to have them lead us every step of the way. We are thrilled with the new brand and can't imagine a better outcome for our organization.