OUR STORY
Small team.  Big ideas.
Fantastic clients.
We are collaborative by design.
We're not just a service provider. Our clients are partners, collaborators, and often friends. We work alongside your team to further your business goals and create stunning work we can all be proud of. Collaboration is important to us. You know your business better than anyone else, and we place a high value on listening to your ideas.
That doesn't mean we won't challenge your assumptions. Part of our job is to provide a range of solutions that are appropriate but also demonstrate the spectrum of what is possible. Sometimes the ideas that push your comfort level are the most effective.
Working with us means you maintain a direct dialogue with the project team without additional layers of personnel.
MATTHEW BRETT
FOUNDER, CREATIVE DIRECTOR
Matthew began his professional graphic design career in 1992 producing corporate branding programs, print collateral, and interactive design. His work has been recognized by such publications as Communication Arts, Print Regional Design Annual, Creativity, Graphic Design:USA, UnderConsideration and The One Show. Matthew received his BFA in Graphic Design from Kent State University and began his professional design career in 1992. He has been a guest lecturer and design critic at the University of Notre Dame and Columbia College of Chicago.
In addition to running Substance, Matthew is a PADI certified rescue SCUBA diver and painter.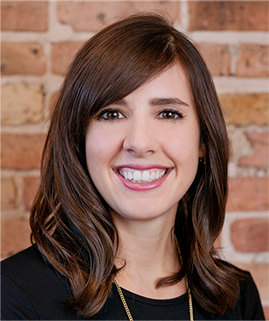 ALYSSA CONRARDY
PROSPER STRATEGIES, CO-FOUNDER AND PRESIDENT
As the president and co-founder of Prosper Strategies, Alyssa Conrardy is on a mission to help nonprofits realize the full potential of marketing so that the nonprofit sector can realize its full potential to change the world. Alyssa is recognized as an expert by nonprofits across the country thanks to her ability to craft and lead marketing and communication programs that advance nonprofit missions and drive social change.
Alyssa is a graduate of the University of Wisconsin School of Journalism and Mass Communications, where she earned a degree in Journalism & Strategic Communications with a concentration in Cause Marketing.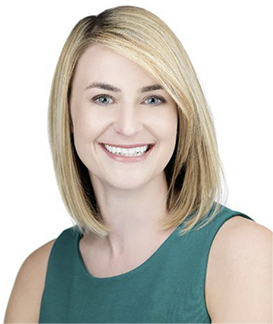 LINDSAY MULLEN
PROSPER STRATEGIES, CO-FOUNDER AND CEO
Lindsay Mullen is co-founder and CEO of Prosper Strategies, the leading marketing consultancy for nonprofits, where she brings strategic vision and a growth mindset to the firm, its clients and their missions.
For more than a decade, Lindsay has worked with leading nonprofits and foundations that are committed to solving some of our country's and the world's greatest challenges in the areas of education, healthcare, homelessness, workforce development, social services and more.
Lindsay is a graduate of the University of Wisconsin School of Journalism and Mass Communications.