I Live. I Give. I Move.
Substance partnered with AIDS Foundation of Chicago to brand the AIDS Run & Walk Chicago. We developed the theme "I live. I give. I move." This conveys the three step process of awareness, action, and participation. The spectrum visually references the LGBTQ rainbow flag and provides impact to the campaign, as well as contrast to the black and white photography. The campaign was applied to train and bus signage, posters, brochures, and promotional items throughout Chicago.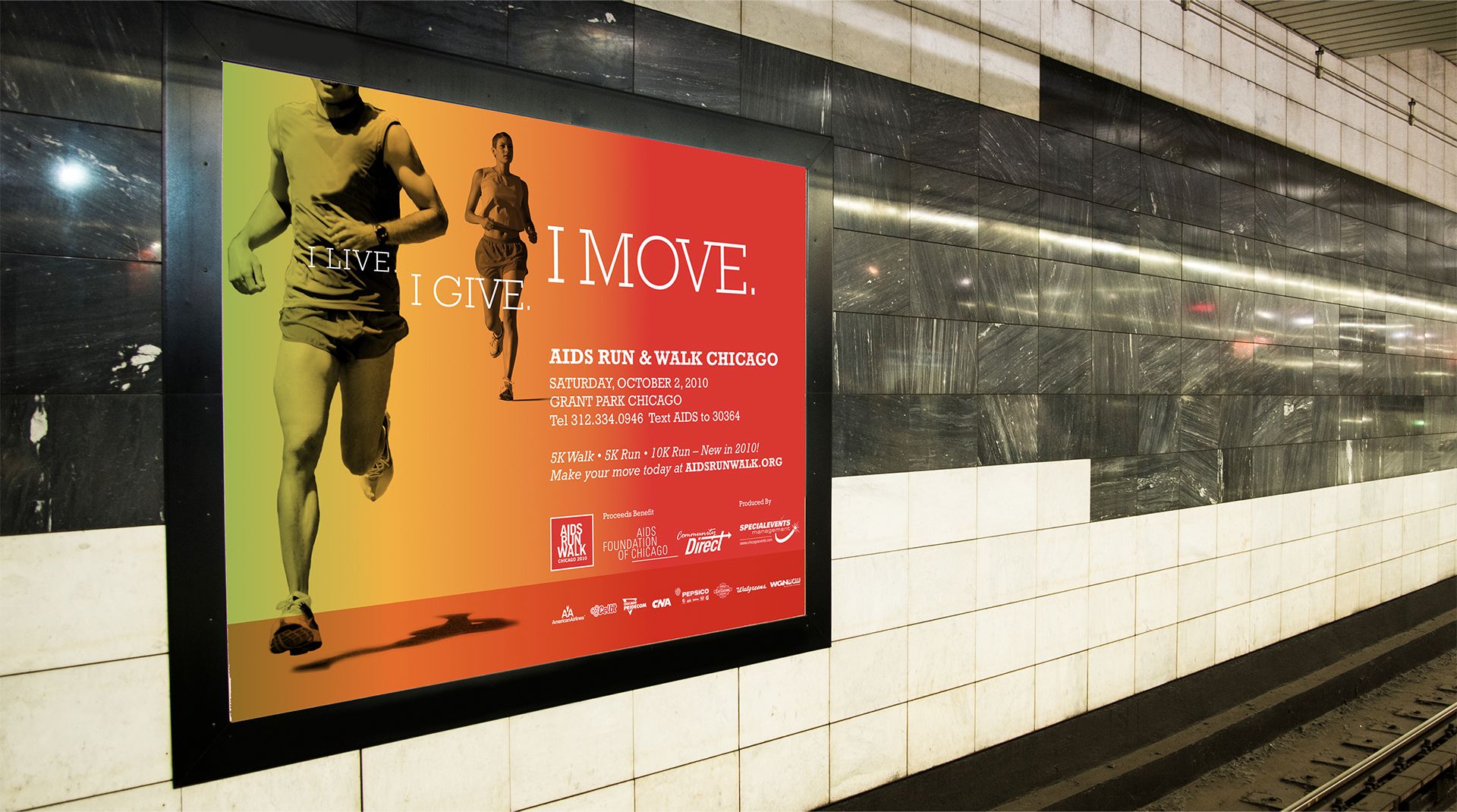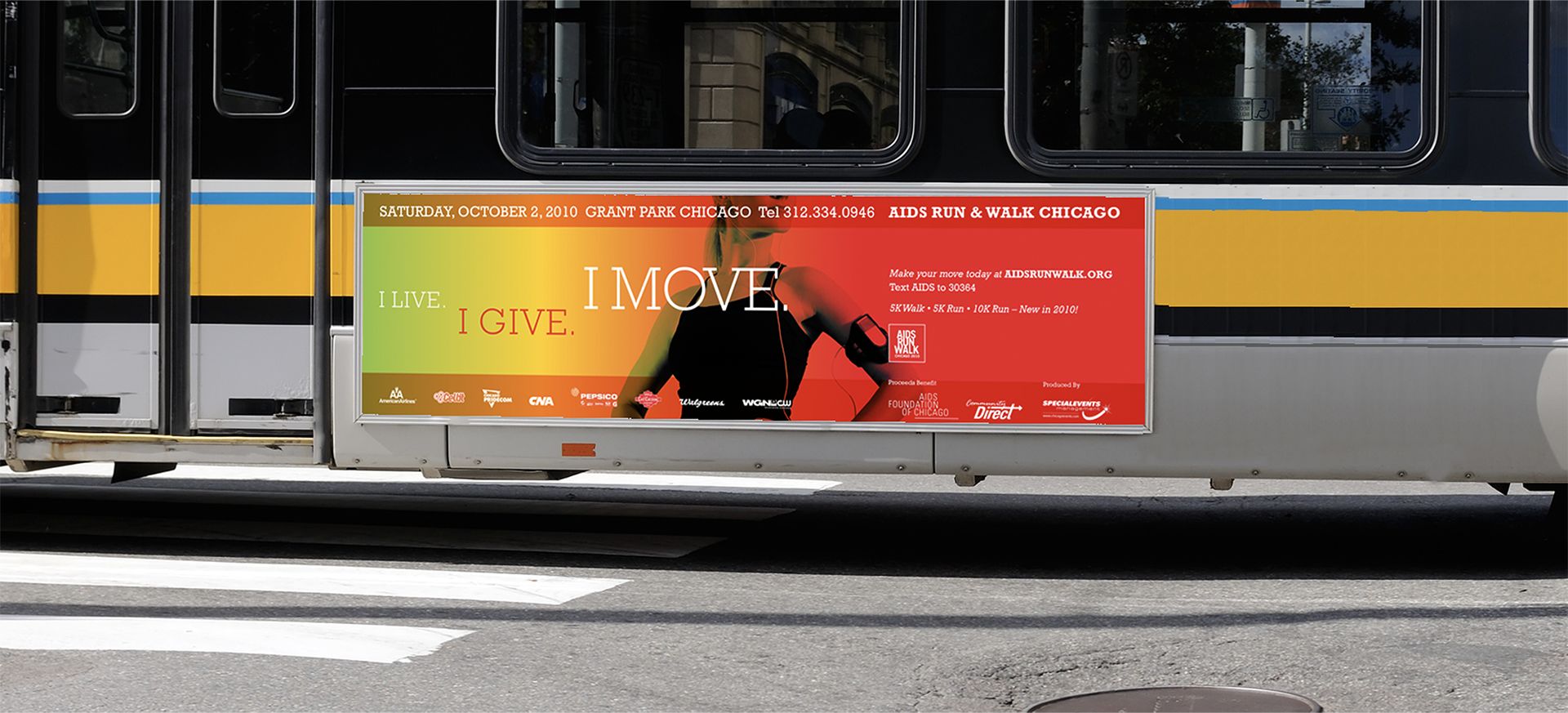 Campaign Vision
AFC is by design inclusive of all members of the LGBTQ community and beyond. In addition, black, indigenous and people of color are particularly vulnerable members of the community as they are most impacted by HIV/AIDS. The AIDS Run Walk campaign reaches out to those communities directly, using the rainbow color palette as an anchoring element. The campaign is as vibrant and dynamic as the people who participate in the event.