Changing the story. Bringing
it online.
To coincide with their 30th anniversary, AIDS Foundation of Chicago wanted to completely revamp their online presence. Substance designed and developed a new website that was rich in content, allowing first person testimonials to tell the story of AFC's impact in the community.
With such a deep history, we knew how important it was to honor the efforts of everyone in the organization while simultaneously positioning them for future success.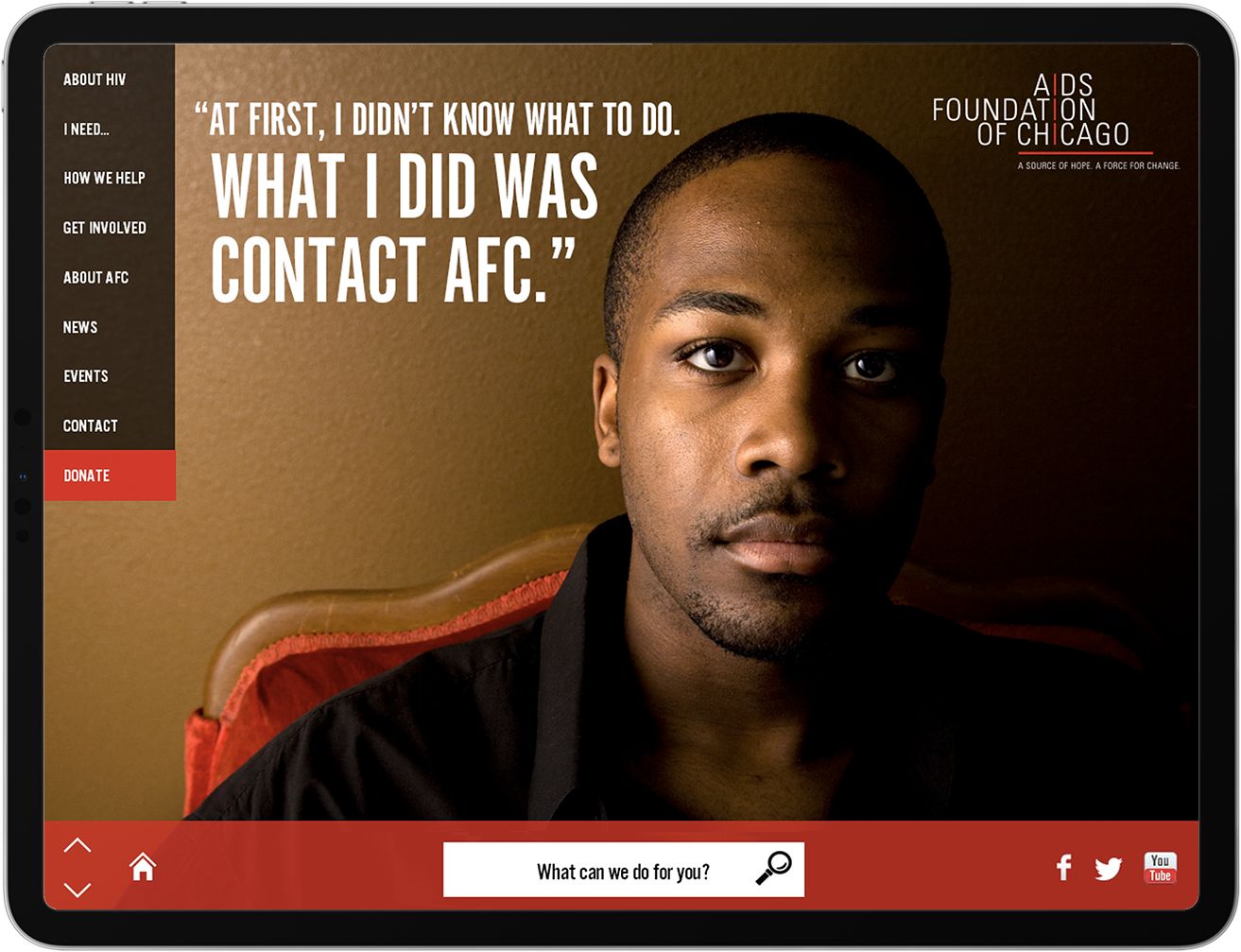 Brand Strategy
In our approach to the AFC website, we knew it was critical to builtd upon the success and recognition of the Change the Story campaign we previously created. In doing so we could capitalize on already existing brand equity while completely rebuilding the digital platform.
We developed a custom site interface that translates elegantly to all devices and platforms and is easily updateable by the client.
Data and statistics tell only a portion of the AFC story. It was critical to give a face and a name to those on the front lines in the fight against HIV/AIDS. Interviews, testimonials, and custom portrait photography personalize the site experience, making for a more compelling emotional story.
We were thrilled with the work Substance delivered for us. By engaging our staff, board, and communications team, they ensured it was a truly collaborative effort. As a result, we have seen increased engagement and fundraising.