Home. Health. Hope.
Thresholds is the oldest and largest provider of recovery services for persons with mental illnesses in Illinois. They provide housing, social services and case management, helping people reclaim their lives. The challenge with their previous brand was that it didn't distinguish them from the landscape of similar organizations. The messages and visuals all blended together, creating a missed opportunity to leave an imprint on the minds of their audience.
Brand Strategy
Substance repositioned Thresholds as a vital adjunct to healthcare for people with mental illness.
We wanted to move Thresholds beyond a typical human services brand, and perceptually closer to the healthcare space.
The brandmark emphasizing the H suggests a ladder to the next level, while the print collateral and website leverages member testimonials. The letter also tees up the "Home,. Health. Hope." tagline we developed.
Finally, the website emphasizes their vast array of programs and services and puts that information front and center for users.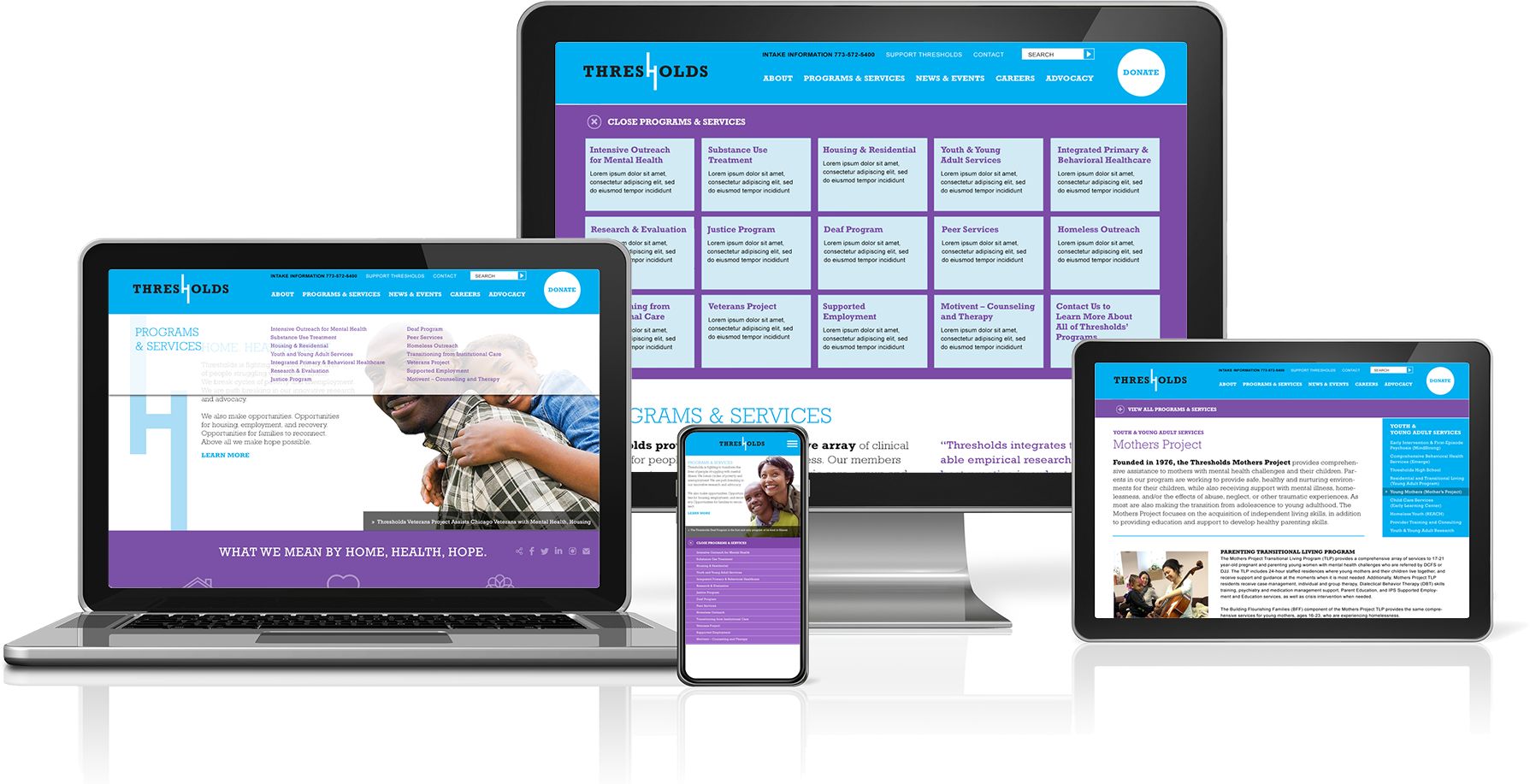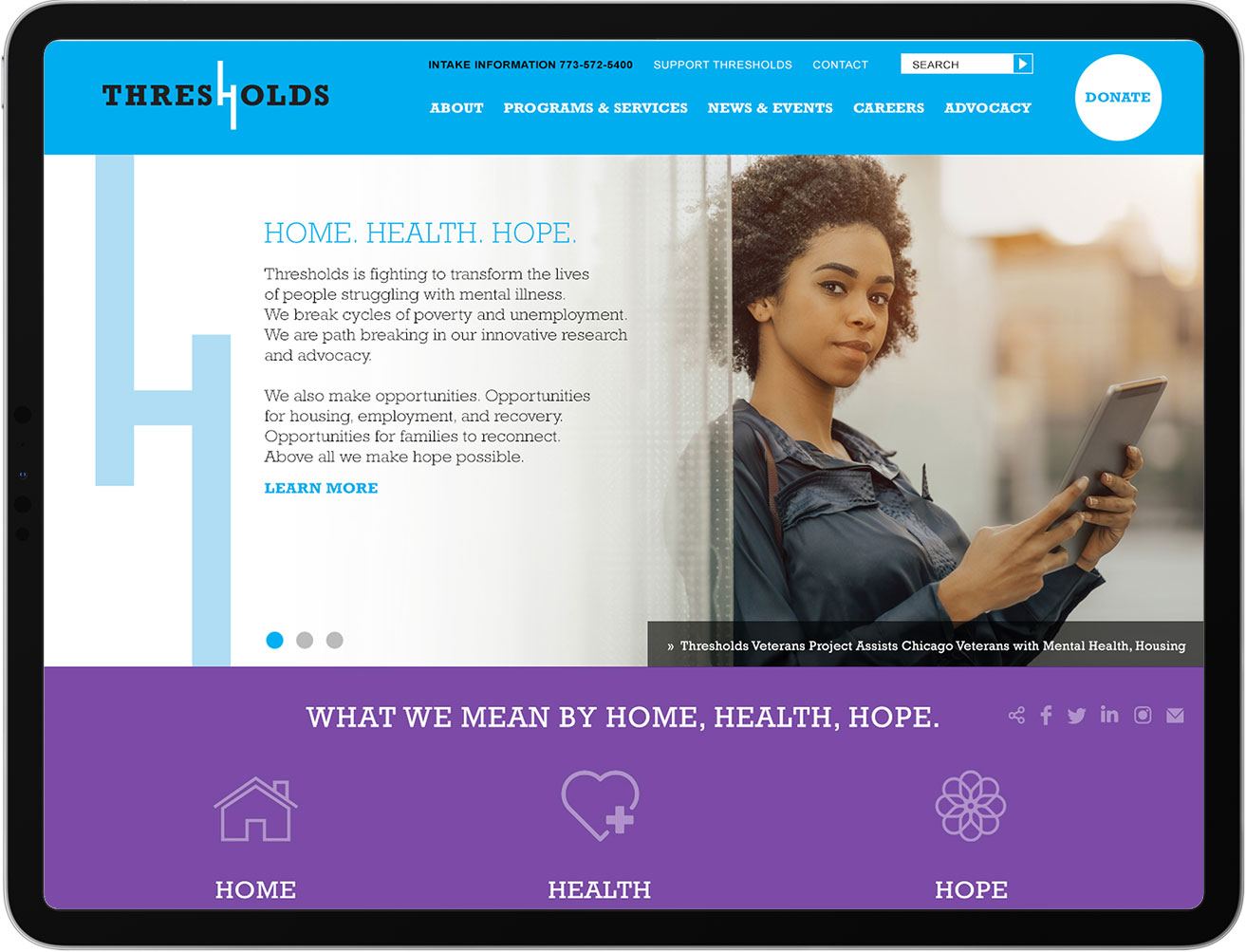 Thresholds needed to move beyond the typical non-profit branding model. Substance delivered, creating a brand that positioned our behavioral health services as a necessary adjunct to healthcare. It's a forward-thinking message, both memorable and compelling, without losing sight of the communities we serve.