ASUG makes more possible for
SAP users
Americas' SAP Users' Group (ASUG) needed a new brand to extend their visibility, build greater community, and shift toward a customer-centric mind-set. A membership-based organization, ASUG needed to capture the attention of new prospects and inspire loyalty and engagement to existing members.
Substance brought this new brand to life by building on existing visual attributes and extending them to a full range of media and applications. We codified the new brand assets into a set of brand guidelines, and extended them to a comprehensive suite of communication materials.
Brand Vision
Our primary goal was to evolve the ASUG brand into a customer-first mentality. This meant doing away with any "consultant-speak" and creating a brand that was relatable and accesible. ASUG is a trusted advisor to their mebers. The brand is credible without being pedantic, and conversational without being glib.
In a landscape where so many competing organizations are talking at their audiences, ASUG engages in a dialogue with them. The brand brings this to life with a fresh color palette and engaging set of iconography and imagery.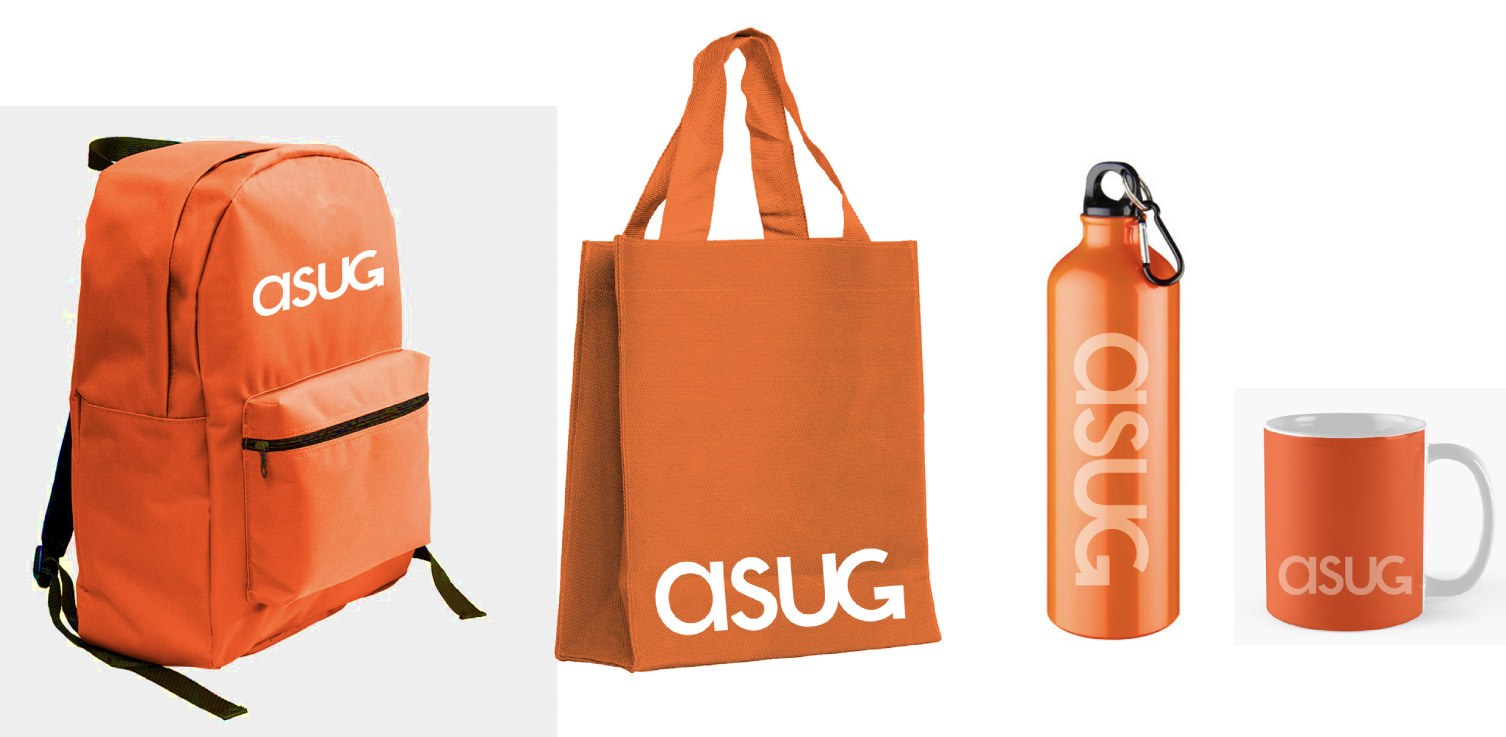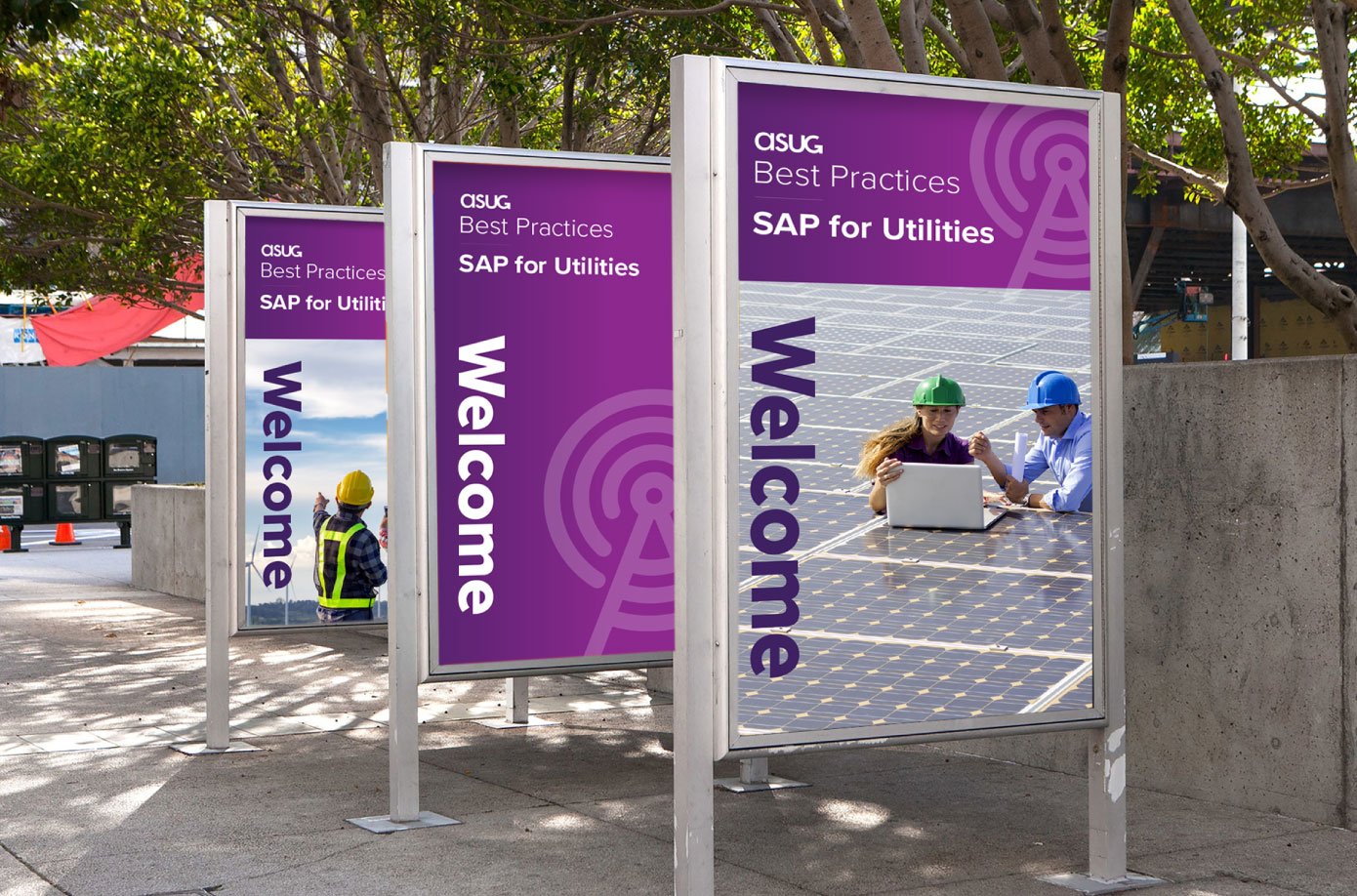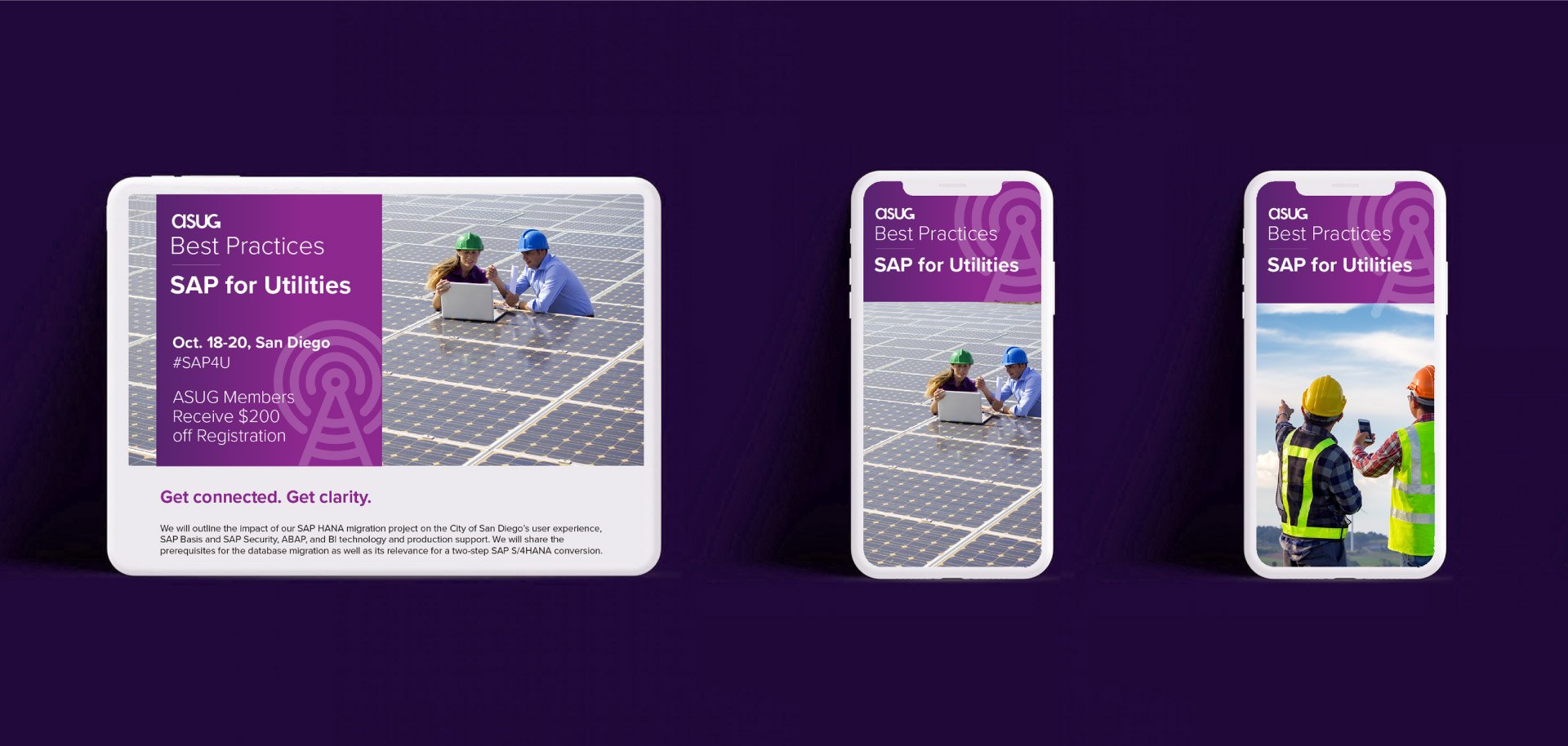 As we were preparing to relaunch the ASUG brand, we were looking for a collaborative partner that could work with us to bring our brand strategy to life. Substance fit the bill. Not only did they work under extremely tight timelines, they managed to deliver work that exceeded our expectations.