Find your place with
Alexian Brothers.
Alexian Brothers AIDS Ministry has provided housing and social services for those living with HIV/AIDS for more than 20 years. They needed to rebrand themselves in a way that more accurately reflected the scope of their services. We came up with the new name "Alexian Brothers Housing and Health Alliance" to establish the direct link between housing and healthcare.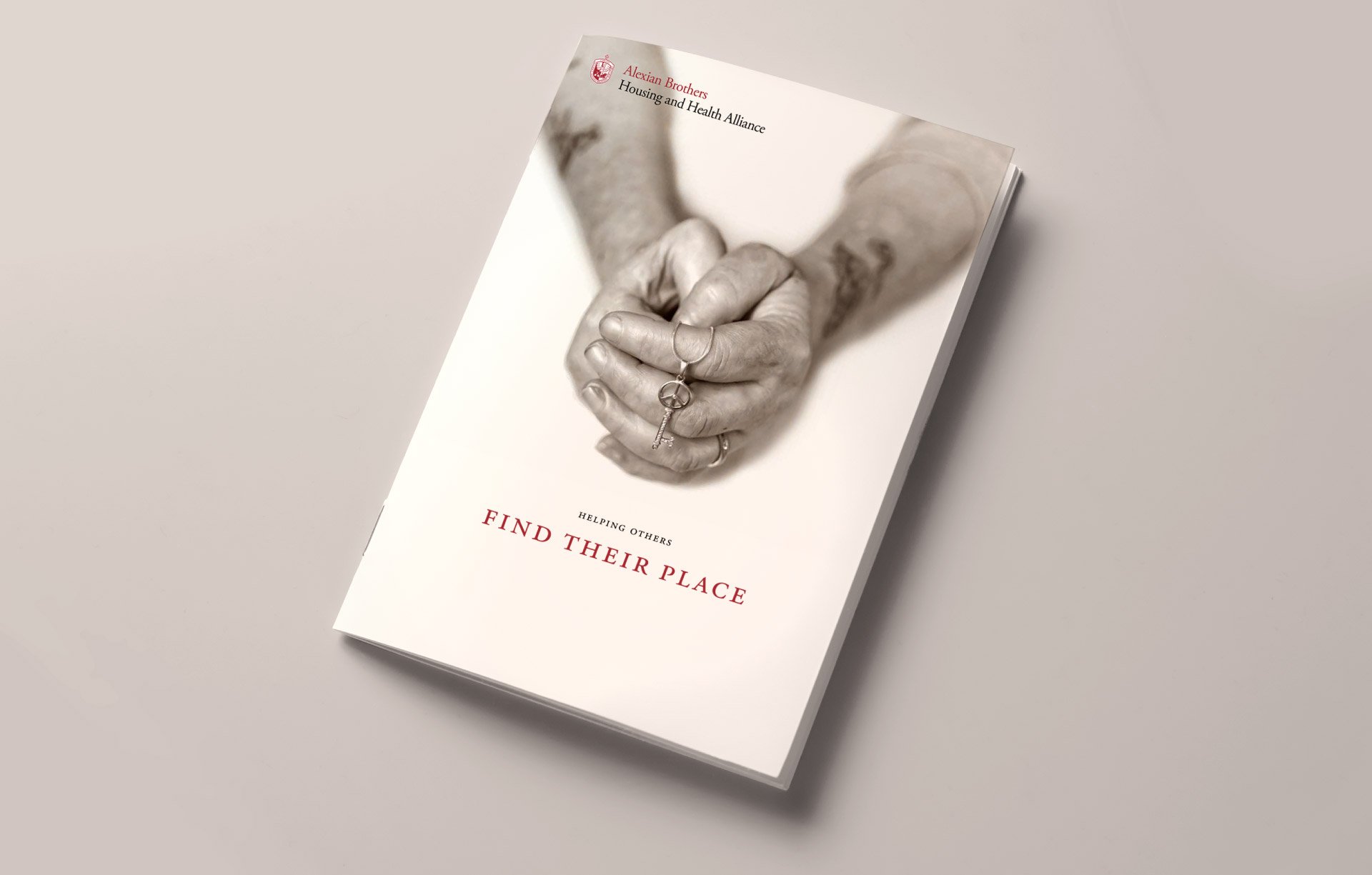 Campaign Vision
Substance developed the positioning based around the tagline "Find your place". This speaks to the literal aspect of housing as well as the impact the counseling has on members in the program. We created a complete set of print collateral, including a donor outreach brochure, facility brochures and a new website.